Balwyn & District Bricklaying has been providing outstanding service for professional bricklaying and brick and block work in the Melbourne area for over 45 years
May you need 'Access' brick type or the emerging brick types like 'Greythorn' from Melbourne 76 series, we can provide it all. Being one of the experienced bricklaying companies in Melbourne, Balwyn & District Bricklaying has a large and extensive range of bricks. Our skilled professionals are able to complete any block work and will accommodate easily to your requests.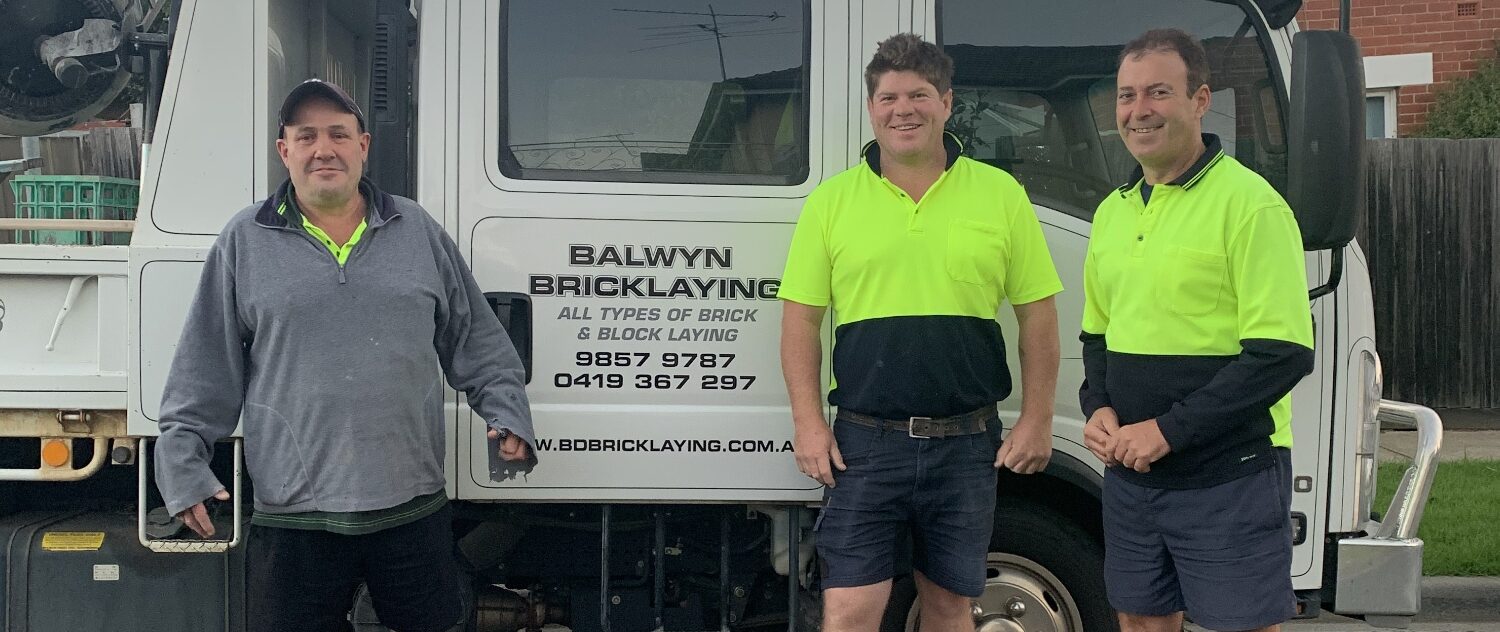 Our team of experienced bricklayers in Melbourne take pride in delivering high quality workmanship and services for all of our clients. Accompanying our bricklaying work we are able to recommend fellow tradespeople to complete work, ie. garage doors, steel/timber inserts and gates for fences, etc.
If you are renovating your home or building a new one, or in need of a slab in your backyard or a pavement near your backyard, whatsoever may be your requirement, our concrete footings services can accommodate it all. Balwyn & District Bricklaying's Excavation service in Melbourne is an ideal choice for any earthwork or construction demands.
Want to restore the functionality and neat appearance of your parking garage? Rely on our professional garage restoration services offered at competitive prices. We offer a diverse range of services from building chimneys in Melbourne to concreting your residential space and everything in between.
Each project is finished to perfection and in a timely and efficient manner.
Jason started working full-time in the bricklaying industry from the age of sixteen in the family business. After completing his apprenticeship, he started Balwyn Bricklaying Service in 1996 working predominately in the domestic housing sector.
Jason and his team of qualified brick layers have completed hundreds of jobs ranging from large to small including new home builds, extensions and renovations, garages, fences, retaining walls, fireplaces and chimneys right down to barbeques. They also have extensive experience in rebuilding and repairs of existing brickwork including small repairs around the home and demolition and removal of unwanted brick structures.